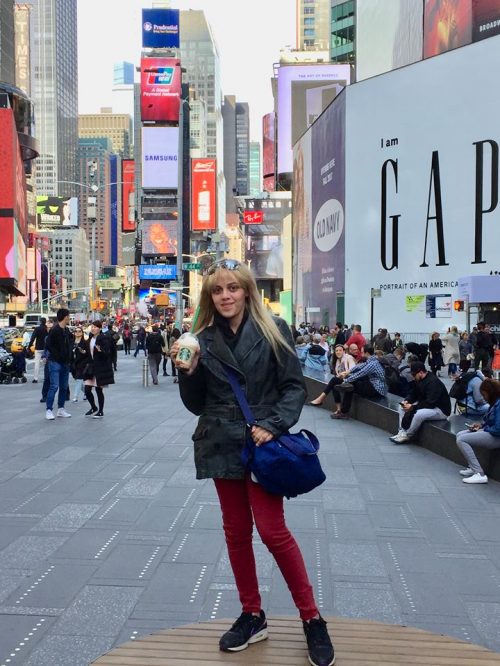 Hello and welcome to Sunset Somewhere!
My name is Bailey and I'm the owner of Soaring Dragons Photography, and this blog! I enjoy drinking tea, reading, and curling up with a blanket and a good movie.
I'm Canadian, but I'm definitely not a cold weather person. Give me summer temperatures in Florida at the beach and I'm in my happy place!
I love fashion and shopping. Stopping at the outlet mall or any mall is a must for me when I go on trips.
I also love Disney. I've only visited Disney World in Florida, but I going to Disneyland in California one day.
I do some graphic design, mainly creating logos, business cards and invites using Adobe Photoshop, Illustrator and Indesign. I also use Lightroom when editing my photos. I am self taught in Photoshop (which I've been using since I was 14) and Illustrator, and learned Lightroom and InDesign in college, as well as enhancing my Photoshop skills, and I took an extra class on Illustrator to better understand some of the tools.
I went to college for photography, and my love of travel and sense of adventure, made me realize that I didn't want to be in a studio, taking pictures of people, expected to use specific lighting and lenses and backdrops all the time, and the stress of Wedding photography just wasn't for me.
I do like commercial photography and I've done some on the side, but with that you're not always using a plain background, you have more creative freedom with commercial than you do with portrait. But there's still restrictions.
Travel photography gives much more room for creativity, and there's no limit on what lenses I use. If I want to use my fisheye lens at Horseshoe Bend in Arizona, then I'm going to do just that!
In public school I always loved writing. English was one of my best subjects (despite my trouble with spelling) and I always liked the times when we got to write short stories or write a chapter for our Independent Novel Study.
That's why I decided to start this blog, combining a few of the things I enjoy, writing, travel and photography.
Here on this blog I'll be sharing some of my travels, my photography, tips for traveling and more!
Follow me on my social media and check out my Etsy shop featuring some of my photography!